Recorded March, 2019
(5 sessions, 75min each*)
This course provides 6hrs of non-contact CE credit for Yoga Alliance members
The goal of a trauma-informed yoga practice is to build resiliency and establish greater self-regulation. It is about feeling safe and at-home in our bodies so that we can feel safe in the world, have good self-esteem, and healthy relationships. Anxiety, depression, behavioral issues, relationship stress, and health issues are often the result of unresolved trauma. A trauma-informed yoga practice is sensitive to the needs of a participant with trauma symptoms and offers them tools to feel safe, empowered, and self-regulated.
Along with addressing individuals, this training will also explore how systemic patterns of trauma, at the heart of social justice issues such as poverty and racism, impact entire communities of people.
This training is for yoga teachers who would like to work with individuals or communities with trauma. It is also for clinicians, social workers, medical personnel, or anyone else who would like to integrate basic yoga tools into their work to support greater health and well-being.
If you are a registered yoga teacher, this course provides 6 hours of CE for Yoga Alliance.
Session 1: Mind- Body Connection
• What is the mind body connection?
• Brief overview of developmental psychology and why children are vulnerable to trauma
• Trauma and Resilience
Session 2: Trauma Basics
• Overview of the stress response
• Triune Brain Model
• The impact of trauma on the ability to self-regulate
• Recognizing trauma symptoms
• Trauma and Social Justice
Session 3: Tools for Self-Regulation and Managing Trauma Symptoms
• Tools for addressing trauma: grounding, centering, resourcing
• Incorporating tools into a yoga class- language DO's and DON'T's for teachers. 
• Additional tools- mirroring, active listening, empathy
• Adjustments, sequencing and special considerations
Session 4: Teacher -Student Relationship
• Boundaries, Transference, Countertransference
• Dealing with personal triggers
• Cultural Competency
• Trauma Stewardship: Tools for self care
Session 5: For Educators, Clinicians and Anyone Wanting to Get Yoga into a Facility
• Tools for educators, parents, administrators
• How to talk about yoga in a way that people can hear: language for pitching yoga programs in schools, correctional facilities, community centers, etc.
Course Curriculum
Available in days

days after you enroll

Welcome to Yoga for Self Regulation & Trauma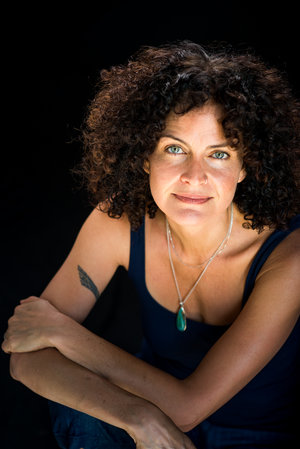 "Our practice gives us the tools to move us from reactive to responsive." - Hala Khouri
Please checkout our latest version of Yoga for Self Regulation & Trauma 2020. Live sessions begin May 4th, 2020!