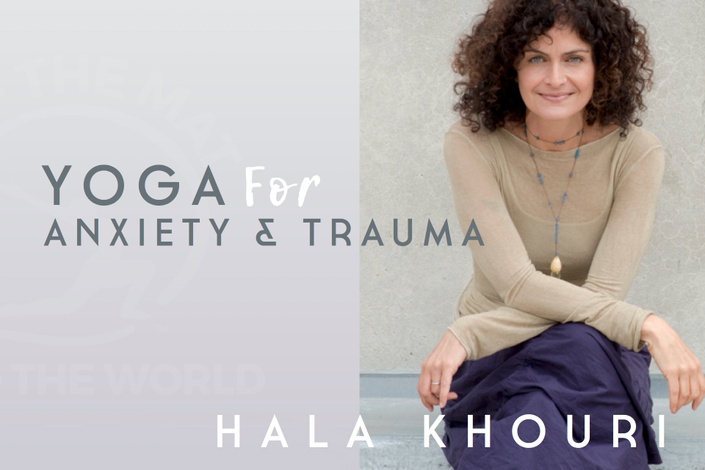 YOGA FOR ANXIETY AND TRAUMA: COURSE RECORDING 2018
How to Make Your Yoga Practice Truly Healing with Hala Khouri
PURCHASE RECORDING
2 sessions, 60 min. each
This course provides 2 hrs of CE credit for Yoga Alliance
If you have experienced trauma, are exposed to others struggling with trauma's impact, or are dealing with the stress of everyday life, yoga can help you. Yet sometimes people don't feel comfortable in yoga classes, and this can be due to many reasons such as feeling intimidated by the practice, not feeling like you fit in, or finding that the practice makes you feel more anxious or out of balance.
During this workshop, Hala Khouri, a yoga teacher and somatic trauma counselor, will share with you some specific techniques and pieces of information to empower you to make your practice truly healing. Whether you go to group classes or practice at home, this course will offer you some tools to incorporate into your practice as well as tips on how to find the right yoga teacher or style to suite your specific needs. Just because it's yoga doesn't mean it is healing, and sometimes it can even be harmful. Hala believes that yoga students should feel empowered to make choices in their practice that work for them, not just take instructions passively from a teacher. She also believes that with a few minor adjustments, you can transform your practice into one that supports you to feel more grounded, regulated, and balanced.*
We will explore topics such as:
Basic physiology of stress and trauma
How to make your yoga practice work for you at home or in a group class.
What style of yoga is good for you given your history and how you react to stress?
What kind of teacher is best for you?
Are group classes right for you or would privates be better?
Is it OK for a teacher to touch you without asking permission?
Is it OK to modify your practice even if the teacher isn't offering you the option?
What are appropriate boundaries between a student and teacher?
How to create a home practice.
What the goal of a healing yoga practice are.
What does it mean to be "advanced"?
This course is appropriate for people brand new to yoga or just thinking about trying yoga as well as experienced practitioners and teachers wanting to deepen their practice.
*NOTE: yoga should never be used to replace good mental health counseling. Yoga in conjunction with counseling is what has been found to be effective in treating trauma symptoms
Meet Your Teachers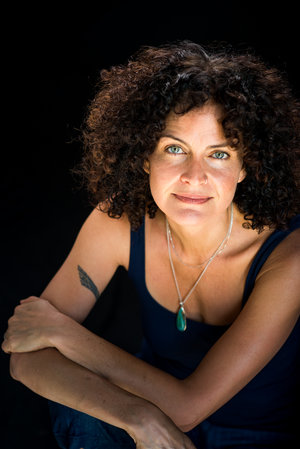 Hala Khouri, M.A., SEP, E-RYT, has been teaching yoga and the movement arts for over 25 years and has been doing clininical work and trainings for 15 years. She earned her B.A. in Psychology from Columbia University and an M.A. in Counseling Psychology and an M.A. in Community Psychology from Pacifica Graduate Institute. She is currently working on her doctorate in Community Psychology with an emphasis on Liberation Studies and Eco Psychology. Hala is trained in Somatic Experiencing, a body-based psychotherapy that helps resolve trauma and its symptoms.
Hala is a co-founder of Off the Mat, Into the World, a training organization that bridges yoga and activism within a social justice framework. She leads trauma informed yoga trainings nationally. She has been in private practice for 10 years working with individuals and couples. Hala also works with A Thousand Joys training direct service providers and educators to be trauma informed and culturally responsive. She is a sought-after speaker and trainer on the subject of trauma, yoga and social justice. She lives in Venice, CA with her husband and two sons where she also teaches public yoga classes weekly.
Course Curriculum
First Section
Available in days
days after you enroll