The Breath of Black Artivism summons you to a re-defining exploration through music, movement, and creative writing to what it means to truly be an ally to the black community in the African Diaspora.
Whether you are BIPOC or white, serving the black community as we fight systems of injustice becomes more complicated having grown up in a culture that loves to only extract what we like and throw away what we don't like. But since we are all parts of the human race, when one suffers, we all suffer; and art has proven to show time and time again that it can penetrate through racial, cultural, and economic barriers that continue to separate us.
In this 4-day artistic expedition, gaining a deeper understanding of historical context of the African Diaspora's connection to the motherland herself, every participant will take the necessary steps to go from replicating a ritual, regimen, or routine into applying it in their lived experience by being the breath (roots+spirit) for others that they seek within themselves.
This is the true spirit of black artivism. Since life is a rhythm, you will go from the rhythm that is centered upon sound and movement, while documenting your experience along the way.
In this course, you will learn:
West African history and its connection to Africans in the Carribbean, South and North America
How art was used in the fight for independence from European colonization in Africa
Traditional rhythms, dances, and instruments that were all created/coincide with ceremonies and rituals that deal with the spirit.
NOTE: Students registering after first session must view all previous session recordings before attending the next live session.
LIVE SESSIONS WILL BE HELD MONDAY, WEDNESDAY, FRIDAY, & MONDAY AGAIN:
June 7: 3:30 - 5pm PST / 6:30 - 8pm EST
June 9: 3:30 - 5pm PST / 6:30 - 8pm EST
June 11: 3:30 - 5pm PST / 6:30 - 8pm EST
June 14: 3:30 - 5pm PST / 6:30 - 8pm EST
At OTM, we are committed to accessibility and cultivating diversity in our community and trainings. If you would like to request a discounted rate, please email [email protected] and answer the following questions:

If you are from, or belong to, a community that is often under-represented in the yoga community at-large, please describe.
How do you foresee using the skills and information offered in this training in your work in the world?
NOTE - We close off all scholarships 24 hours prior to the course start date.
DISABILITY JUSTICE is a conversation and practice we are moving to the forefront of our work with OTM. If you have specific accessibility needs that would better support you while participating in any of our online courses, we'd greatly appreciate your input. To make requests and/or ask any questions, please email: [email protected]
Meet Your Teachers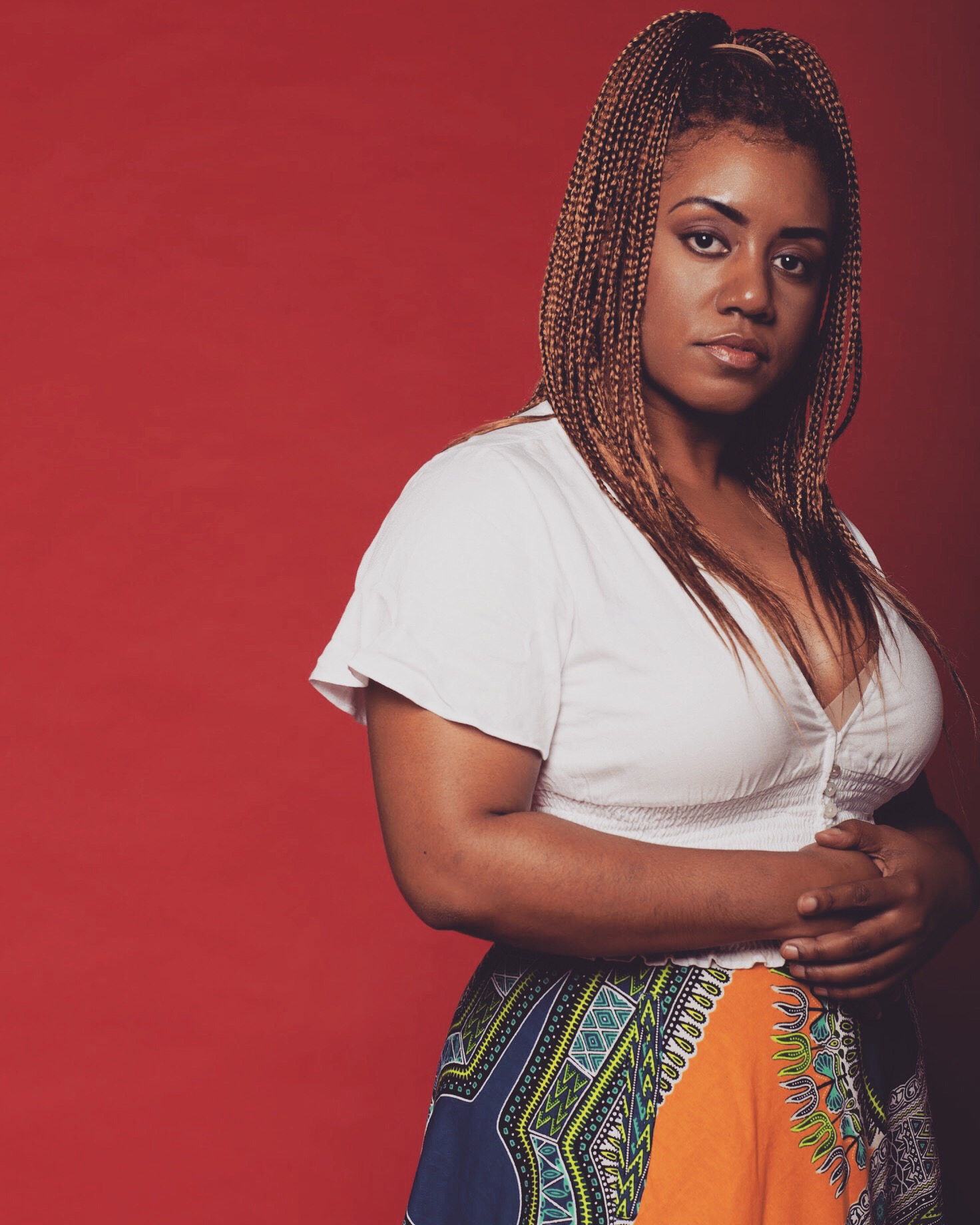 Kara Mack, a true 'southern gal' got her start in Columbia, South Carolina, her birthplace, performing for youth ministries, schools and conferences as a singer/songwriter, dancer, and poet. Since her move to Los Angeles, she has become a Theologian in getting her B.A. in Religious Studies, as well as a Master of Arts in Divinity. As a dancer she performed in several award shows including the 36th Annual NAACP Image Awards, the 2005 BET Awards, and the 2005 Billboard Music Awards. Kara has taught West African Dance and Dunham Technique at Debbie Allen Dance Academy, and has assisted on the First & Second Annual African Dance and Music Festival.
Kara has performed with music and dance companies like Canne', an Los Angeles based African dance troupe, Swing Brazil, and Viver Brasil (Afro-Brazilian and Contemporary Dance and Drum Company), and Balandugu Kan; a Traditional West African Drum and Dance Troupe where she served as Artistic Director/Choreographer. Her choreographic works can be seen at Clive Davis' Pre-Grammy Party, Jonelle Monae on American Idol, Gwen Stefani's performance of her hit song "Misery" on The Voice, Kanye West's Easter Sunday Service for Coachella, Kendrick Lamar's historic performance of "Alright" on the 58th Grammy Awards, and Chance the Rapper on Saturday Night Live.

In 2014, Kara founded and trademarked the brand, Africa in America; a brand that serves as a primary resource for both professionals and participants of African Diasporic music, dance, arts and culture in America. Since African-based arts have held a huge part in social justice, they produce content celebrating the rich history of Africa including, but not limited to online magazines, an annual original works showcase, hosting master music and dance classes and keeping our audience aware of community and organization building, grant and work opportunities, and many other ways that may inspire art, locally and nationally.

Frequently Asked Questions
When does the course start and finish?
The course begins June 7th and ends on the 14th. Participants will have access to the recordings for 30 days after the last day.
How long do I have access to the course?
Participants will have access to the recordings of the course until Wednesday, July 14th.
What if I am unhappy with the course?
We would never want you to be unhappy! If you are unsatisfied with your purchase, contact us in the first 30 days and we will give you a full refund.