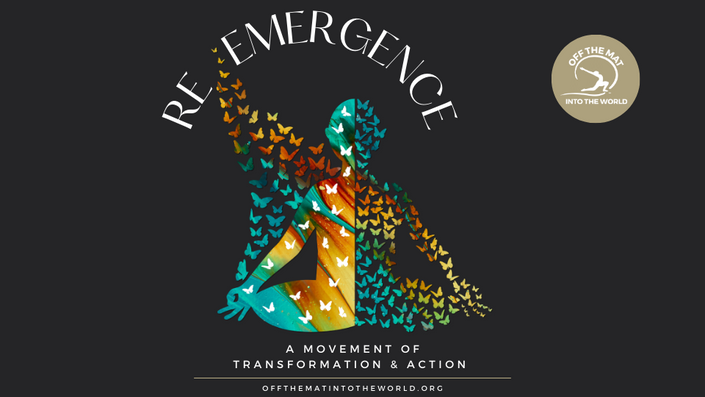 Re-Emergence: A Movement of Transformation & Action / 6-Month Training
July 5 - December 17, 2021
How can we go back to normal when "normal" is what got us here in the first place?
After a full year of challenges from a global pandemic to political upheaval caused by systemic issues within our society, we cannot simply go back to the way things used to be. If we do, more chaos is inevitable.
Today, after so much death and loss from COVID, the stress and isolation of quarantines and the rise in awareness of racialized and identity based violence we are faced with an opportunity to re-emerge and move forward toward actively building the world we desire to live in... But the question many struggle with is, how?
This 6-month program is designed to answer that question. Everyone's journey is different, but if the reality we desire to see is justice, equality, love and respect for all beings , then our practice must be grounded in that vision, and we must work together to achieve it.
Re-Emergence was created to support and guide you in finding your path toward a new way of living. We've gathered our wisest faculty and community members to share their knowledge and support you in identifying and working towards your own role in living a life oriented towards healing and collective liberation and well-being.
If you're ready to rise from these trying times with more integrity and authenticity than ever before and actively work toward making tangible change in the world, this program is for you.

Let's Re-Emerge, redesign, and rebuild our future together.
PROGRAM OUTLINE
Each week will consist of 3 (three) online offerings that will tie into one another and take you on a full experiential journey. The arc and content of this training have been very carefully designed, in deep collaboration with an incredible list of community leaders, activists, and educators.
Monday Lecture: 2 - 3:15pm PDT | 5 - 6:15pm EDT
Wednesday Practice: 9 - 10:15am PDT | 12 - 1:15pm EDT
Friday Meditation: 9 - 10am PDT | 12 - 1pm EDT
All sessions will be LIVE, however, we understand not everyone can commit to attending live at all times. All sessions will be recorded and participants will receive a link to the recording within 24 hours.
At OTM, we are committed to accessibility and cultivating diversity in our trainings. If you would like to request a discounted rate on this program, please email c[email protected] and in the subject line, please reference "Discount Code Request."
Inclusivity is important to us, and we strive continually to increase accessibility to our trainings. If you have specific accessibility needs that would better support you while participating in any of our online courses, we'd greatly appreciate your input and/or feedback. To make requests and/or ask any questions, please email: [email protected]
Meet Your Teachers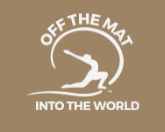 This course is not open for enrollment.
Frequently Asked Questions
When does the course start and finish?
The course begins on Monday July 5th and we'll have our last day on Friday, December 17th. All sessions will be LIVE, but you will receive access to recordings within 24 hours of each day's session - so if you have to miss some days, you'll still have access to the content.
How long do I have access to the course?
Sessions are recorded and will be uploaded to your curriculum dashboard within 24 hours following each session. After enrolling, you have unlimited access to this course for 6 months from the last day (December 17th) - So essentially your access to all recordings will end on June 17th, 2022.
What if I am unhappy with the course?
We would never want you to be unhappy! If you are unsatisfied with your purchase, contact us in the first 30 days and we will give you a full refund. If you choose to discontinue the course once the course begins, we'll honor a full refund - MINUS the amount for each day's session that you were registered for and/or participated in.
Do I need to attend LIVE for all sessions?
While we highly encourage it, we understand this may not be possible all the time - So no. Sessions are recorded and will be uploaded to your curriculum dashboard within 24 hours following each session.