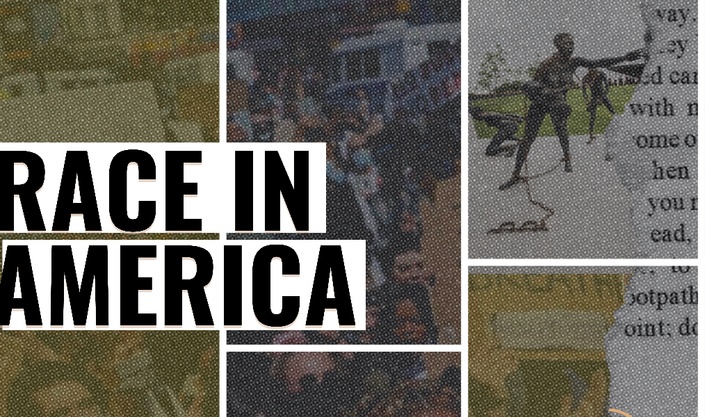 RACE IN AMERICA
October 25 - 30, 2020
Race in America (RIA) invites you into a listening, learning, and embodied immersion into the backbreaking cost - for all of us - of living in a racialized society AND the liberation that is possible - for all of us - in transforming it.
It is a 6-day journey exploring the complexity of race through the trauma informed lens of somatic wounding (and resilience!) guiding participants into the kind of self-inquiry that touches the body, mind, energy, and heart; the kind of self inquiry that shifts how we show up in the world and for each other.
RIA begins with a deep grounding in the yogic view of race and racism and how the ancient practice guides us to move toward justice as a necessary pathway to personal and collective liberation. We will examine contemporary psycho/somatic practices including understanding the impact of trauma on our collective consciousness and how it lives in the body/mind, and affects the way in which we experience the world and how the world experiences us.
Using the embodiment of trauma as a continuous through-line, the daily schedule includes: trauma-informed yoga and meditation practices led by RIA hosts Nikki Myers and Seane Corn, as well as lectures, discussions and panels featuring internationally recognized thought leaders, educators, artists and activists.
Please Note: Our intention is to create a virtual version of what is normally an annual in-person experience, hosted in Alabama. Within the 6 days, some courses will be recorded, and others live. We encourage you to be as present as possible throughout the week to embody the full experience. Course recordings will be available to all participants on Wednesday, November 4th - Friday, December 4.

The Arc of this Training:
our true American history
the roots of enslavement
the culture of white supremacy
anti-racism education and the civil rights and liberation movements of today
We will work in break out and caucus groups as well as facilitated emotional processing sessions to help us unpack and integrate what we are learning and the complex emotions that may arise. RIA is a journey that supports a deep understanding of the complexity of race through the systems, structures, and culture that keeps it alive within the world - and within ourselves.
Through intellectual and somatic understanding, RIA invites us into an honest, brave and comprehensive investigation exploring personal accountability, internalized beliefs, historical and ancestral trauma, systems of oppression and what it will mean to dismantle those systems within, and within our world, so that we can create a society that is equal, just, safe, resourced, and peace-filled for ALL.
Day 1: Welcome and Context/Container Setting with Seane Corn & Nikki Myers
Day 2: Overview of Somatic History & Settler Colonization of Indigenous People with Resmaa Menakem and Vivette Jeffries
Day 3: History of the Race Construct, Enslavement, and internalized inferiority/superiority with Michelle C. Johnson and Afriye Wekandodis
Day 4: Racial Terrorism. The Neo-Nazi movement and how white-supremacy shape-shifts, with Christian Picciollini and Amy Burtaine.
Day 5: Truth, Reconciliation, and Reparations with Ian Manual, Equal Justice Initiative, James Fox, and Trey Ellis
Day 6: BLM, Abolition, and what's next with Sonya Renee Taylor
Throughout the week, there will be multiple break-out groups, offering an opportunity to engage with fellow participants, and a caucus will be held to better support BIPOC and white people through the experience. Caucus will be facilitated by Michelle C. Johnson & RW Alves.

Each day will be split into three separate sessions, with the exception of the first day:
Day 1: Welcoming with Seane & Nikki (Sunday)

12 - 3pm pst | 3 - 6pm est

Day 2 - 5: (Monday - Thursday)

Pre-Recorded Yoga Practice. We recommend completing these before joining the live sessions
10am - 12pm pst | 1pm - 3pm est: Lecture & Discussion
1pm - 3pm pst | 4 - 6pm est: Lecture & Discussion

Day 6: Lecture & Discussion (Friday)

10am - 12pm pst | 1pm - 3pm est: Lecture & Discussion
1pm - 3pm pst | 4 - 6pm est: Closing practice & prayer with Nikki and Seane
Join us for what we know will be a profound transformational experience. All are welcome and needed. Our collective liberation depends on it! Course begins Sunday October 25, and ends on Friday, October 30th.

Meet Your Teachers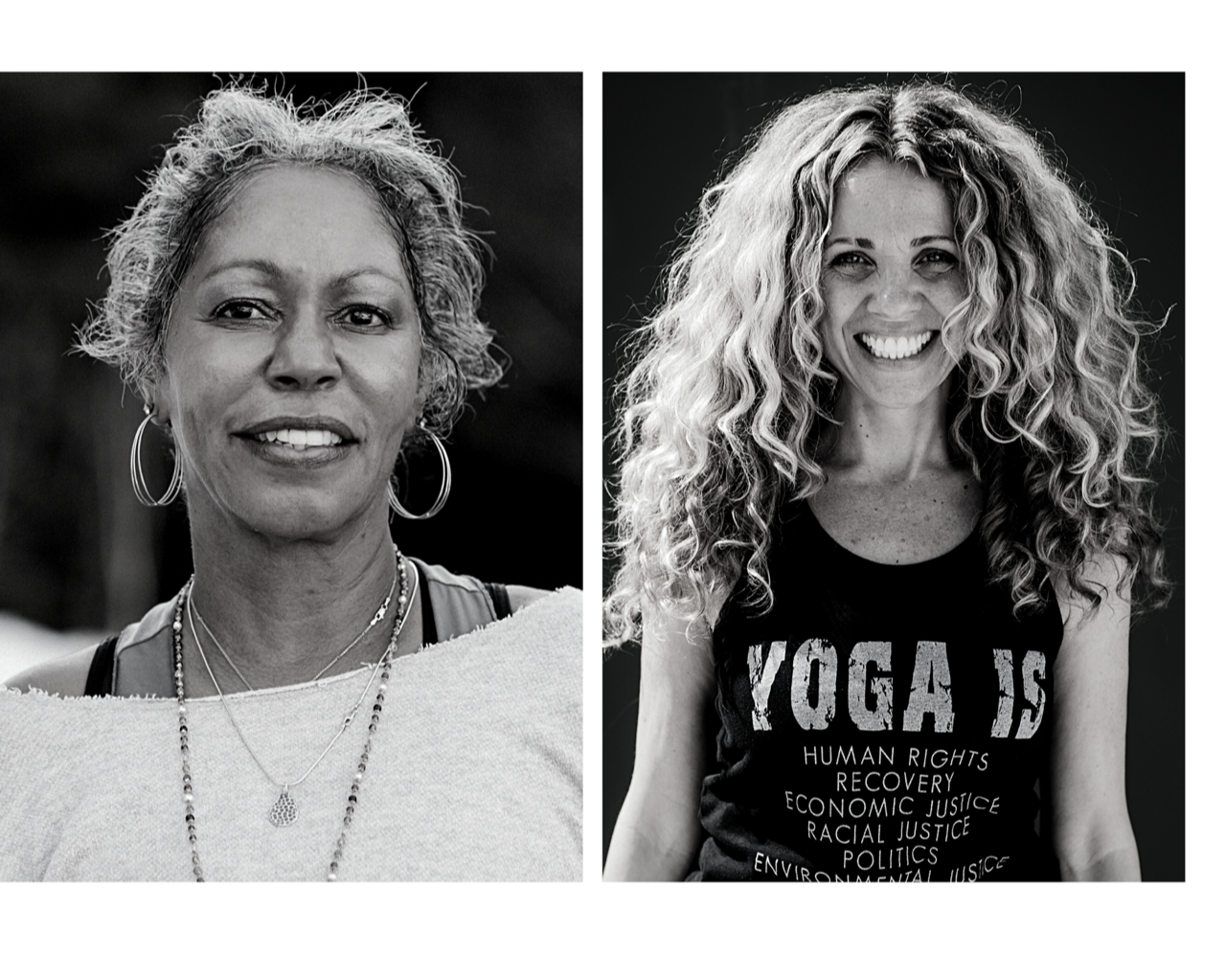 An accomplished speaker, teacher, and practitioner, Nikki Myers is an MBA, C-IAYT Yoga Therapist, Somatic Experiencing Practitioner, Addictions Recovery Specialist, and Health Coach. Born from her personal struggle with addiction and work with countless students, Nikki is the founder of Y12SR, Yoga of 12-Step Recovery. Based on its theme 'the issues live in the tissues', Y12SR is a relapse prevention program that weaves the art & science of yoga with the practical tools of 12-step programs. Y12SR meetings are available internationally and the curriculum has rapidly becoming a feature of addiction recovery treatment centers. Nikki's work has been featured in the New York Times, Black Enterprise, The Huffington Post, Origin Magazine, CBSnews.com and countless podcasts. She is honored to be a co-founder of the annual Yoga, Meditation and Recovery Conferences at Esalen Institute and Kripalu Center for Yoga and Health. Nikki has been featured as a keynote speaker at the International Association of Yoga Therapist (IAYT) conference and the International Conference on Integrative Medicine held at Harvard Medical School. She was named a Yoga Journal Game Changer in 2015 and is an honored recipient of the esteemed NUVO Cultural Visionary Award.

OTM Co-Founder, Seane Corn, is an internationally recognized yoga teacher known for her impassioned activism, unique self-expression, and inspirational style of teaching. As one of the world's leading yoga experts, Seane has been featured in countless magazine articles and news programs including The Today Show, Oprah's Sacred Spaces, NPR, and on the cover of over 27 magazines internationally. A strong and articulate voice for personal transformation and social change, she has utilized her platform to inspire and mobilize the yoga community in activating grassroots projects worldwide. On the road 200+ days a year teaching yoga and raising awareness about global humanitarian issues such as the HIV/AIDS pandemic and sex trafficking, she has helped raise millions of dollars through OTM's Global Seva Challenge which provides funds for our many partners committed to serving communities in need. Engaged in social justice issues since she was a young adult, she volunteered as a front line activist with ACT UP, Women's Action Coalition (WAC) and the National Organization for Women. After years of deep personal practice, Seane created the yoga program at Children of the Night in 2000, Spiritual Activism workshops in 2003, named the National Yoga Ambassador for YouthAIDS in 2005, and eventually went on to co-found Off the Mat, Into the World in 2007, her proudest collaboration to date. In 2005, Seane was honored with the "Conscious Humanitarian" award for her efforts in raising funds and awareness around the HIV/AIDS crisis. In 2013 she was honored with "Global Green Millennium Award" for her international outreach efforts and as an acknowledgment to OTM's commitment in creating environmentally sustainable service projects worldwide.
Course Curriculum
Welcome to Race In America!
Available in days
days after you enroll
Frequently Asked Questions
When does the course start and finish?
Course begins Sunday October 25, and ends on Friday, October 30th. Please note in description that with the exception of Day 1 (Oct. 25th), every day is broken into three parts - So a total of 5 hours each day.
How long do I have access to the course?
Each day will be recorded, and participants will receive access to all course recordings on Wednesday, November 4th. Course recordings will be made available to all participants for a limited time, ending Friday, December 4th. Course recordings will not be available for purchase after the last day of the course (October 30th)
What if I register and can no longer attend the course?
Life happens! If for some reason you are no longer able to attend the course, please contact us within 30 days of your purchase date for a full refund. If you miss the 30-day mark, OTM will honor a full refund, less a $75 admin fee.
This course is not open for enrollment.