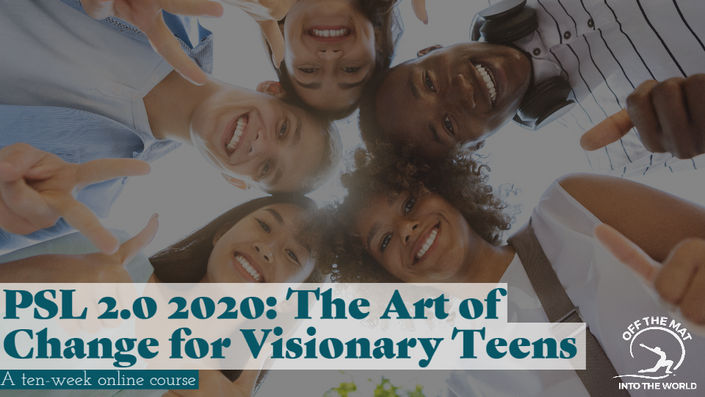 PSL 2.0 2020: The Art of Change for Visionary Teens
PSL 2.0 2020 :: The Art of Change for Visionary Teens
Calling Teen Changemakers and Peacekeepers!
Mind + Body Connection :: Art :: Activism for ages 13-16 years

The Art of Change for Visionary Teens program harnesses both the energy and the urgency of this current moment to empower the next generation of youth activists, visionaries, and artists of change.
This ten-week online course combines faculty-led workshops and mentored meet-ups to introduce teens that already self-identify as changemakers to the practices, principles, and politics of shifting the status quo towards greater environmental sustainability and social equity.
Teens will learn tools that enhance their wellbeing and that enable them to appreciate how everyday, personal pivots in ways of being and doing can become a gateway to collective action and, even, to the transformation of global systems. As a capstone experience, they will complete a final project of their own design that articulates a call to action or illustrates an original vision for the future.
In this training, you will:
Enhance your inner resilience through mind-body explorations including mindful practice, breathing exercises, relaxation techniques and sound healing.
Step into your own source of strength, courage and balance.
Learn skills for communicating with clarity and compassion.
Deepen your commitment to positive social change in your community and beyond.
Express your vision through art and spoken word projects.
Each two-hour session will include practices for inner peacemaking and for guided exploration of social change theory and critical thinking. Through weekly meet-ups, there will also be opportunities to connect with peers and to work with new ideas through artistic expression. Students will work in small groups to design social change projects that articulate their vision for the future.
Guest teachers from Ayurveda, a holistic healing system, and from neurobiology will equip you with critical information to help you cope with life's stressors and to learn how to get better sleep.
Teaching artists from LA-based art organization, Barnsdall Arts, will provide opportunities for you to hone your artistic skills, so you can find new ways to share your vision with the world.
Mindful practice educators and mentors will be with you throughout the process to fill your toolkit with mind-body integrating practices for concentration and focus, flexibility, and inner peace.
No one turned away due to lack of funds
Course Curriculum
Welcome to PSL 2.0 2020 :: The Art of Change for Visionary Teens
Available in days
days after you enroll
Presented in Partnership with :
Off the Mat, Into The World®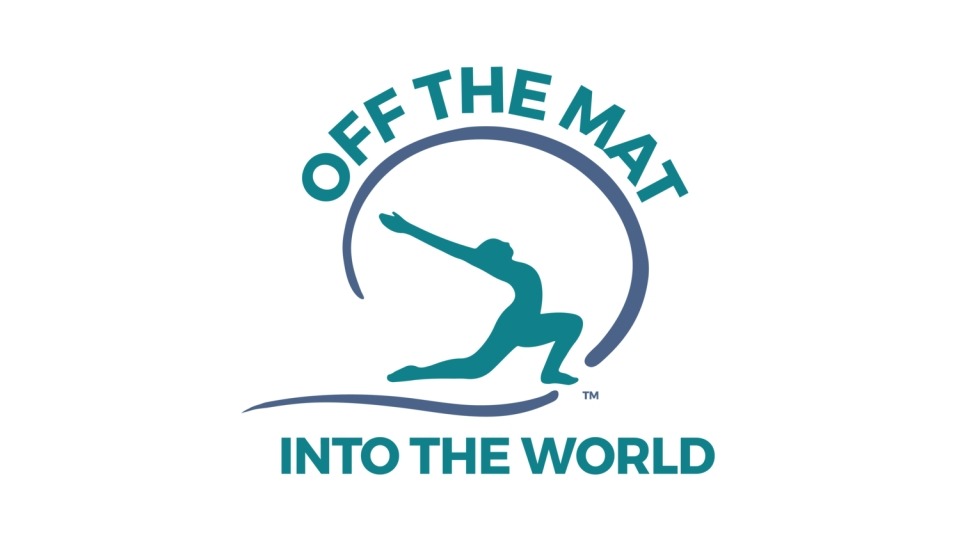 Barnsdall Arts

Shanti Generation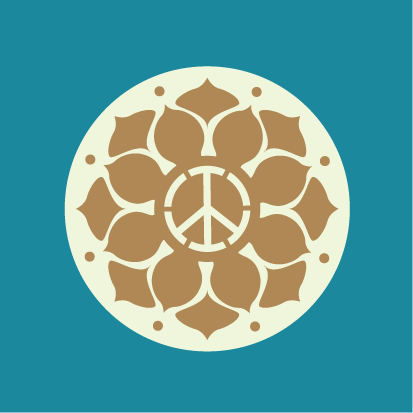 The Art of Change
July -Sept 2020
Mondays; 7/27, 8/3, 8/10, 8/17, 8/24, 8/31, 9/14, 9/21, 9/28
4:00-6:00pm PT/ 7:00-9:00 pm EST
Students must attend all sessions and be present for LIVE sessions. Max cap is 50 students.

Meet Your Teachers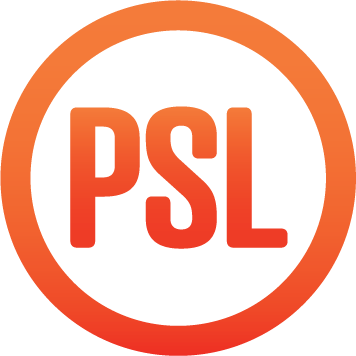 PSL brings together a team of expert educators, mind-body practitioners and teaching artists with extensive experience working with teens. Core faculty members support teens' social, emotional, mental, and physical well-being through intentional mentor-teen relationships. Abby Wills, Celia Fraire, Patille Violeta, and Zara Bennett bring unique expertise in the fields of leadership, mind-body integrating practices, environmental justice, adolescent development and educational empowerment to the PSL experience. Quan Trang and Joe Pelayo, longtime Barnsdall Arts teachers, will lead visual art projects that integrate mind-body practice into creative expression.
PSL workshops feature guest artists and speakers who illustrate the breadth and depth of their expertise via dynamic lectures, hands-on activities, and participatory performances. Anjali Deva (Ayurvedic Practitioner), Osher Levi (Sound Healer), and Laurie Cousins (Mindfulness Facilitator) will each share healing modalities and offer life skills, from healthy eating to brain hygiene. Alex Eaves, environmental activist, will present his documentary, Reuse, and offer Q+A to participants.
CLICK HERE to learn more about faculty

Course Curriculum
Welcome to PSL 2.0 2020 :: The Art of Change for Visionary Teens
Available in days
days after you enroll
This course is not open for enrollment.