Deep Dive
Note: The Main FACILITATION: BEST PRACTICES Session is a pre-requisite to take this course. CLICK HERE to register for the Main Session

For those of you who want to go deeper and get personalized support from the teachers, we offer 3 additional sessions we call the Deep Dive option. These groups are limited to 24 people.
You will need to join in live and be able to be on camera. Our intention is to create a virtual circle for sharing and learning. These sessions are very interactive and some involved small break outs where you can practice and debrief in a smaller group. We ask that you commit to being at all 3 sessions live if you want to join this cohort. You do not have to have done the main session live, you can listen to the recording before the deep dive sessions.
Deep Dive Session #1 with Seane Corn Thursday, June 4 Seane will focus on how to navigate your own overwhelm while holding space for students and finding the balance between our own personal material and what our students really need from us. This session will also cover how to set a spiritual context without bypassing the real-life concerns people have. Ultimately, we want to learn how to bear witness onto the suffering with authentic empathy while also staying centered and not burning out.
Deep Dive Session #2 with Hala Khouri Tuesday, June 9 Addressing trauma and overwhelm while offering a hopeful message can be tricky. Hala will offer tools and tips for holding space for the pain and possibility, trauma and healing with nuance and care. A trauma informed approach can help us do this, in this session Hala will review some basic trauma informed facilitation guidelines and give you a chance to practice with each other.
Deep Dive Session #3 with Suzanne Sterling Thursday, June 11 In these times of physical distancing there may be an inclination to disconnect not only from others but from ourselves and the embodied practices that support us in release of stress and in finding self regulation. And yet we are hardwired for interaction and engagement. How do we address this and deepen into connection in the context of an online forum? In this session Suzanne will support you in creating online environments that catalyze self expression and rituals of engagement that can connect us authentically and courageously.

Thursday, Jun 4, 2020 10:30 AM- 12:30 PM PST/ 1:30 PM EST- 3:30 PM EST
Tuesday, Jun 9, 2020 10:30 AM- 12:30 PM PST/ 1:30 PM EST- 3:30 PM EST
Thursday, Jun 11, 2020 10:30 AM- 12:30 PM PST/ 1:30 PM EST- 3:30 PM EST
Please note, Attendance is required: We ask that you commit to being at all 3 sessions live if you want to join this cohort. These will not be recorded.
Meet Your Teachers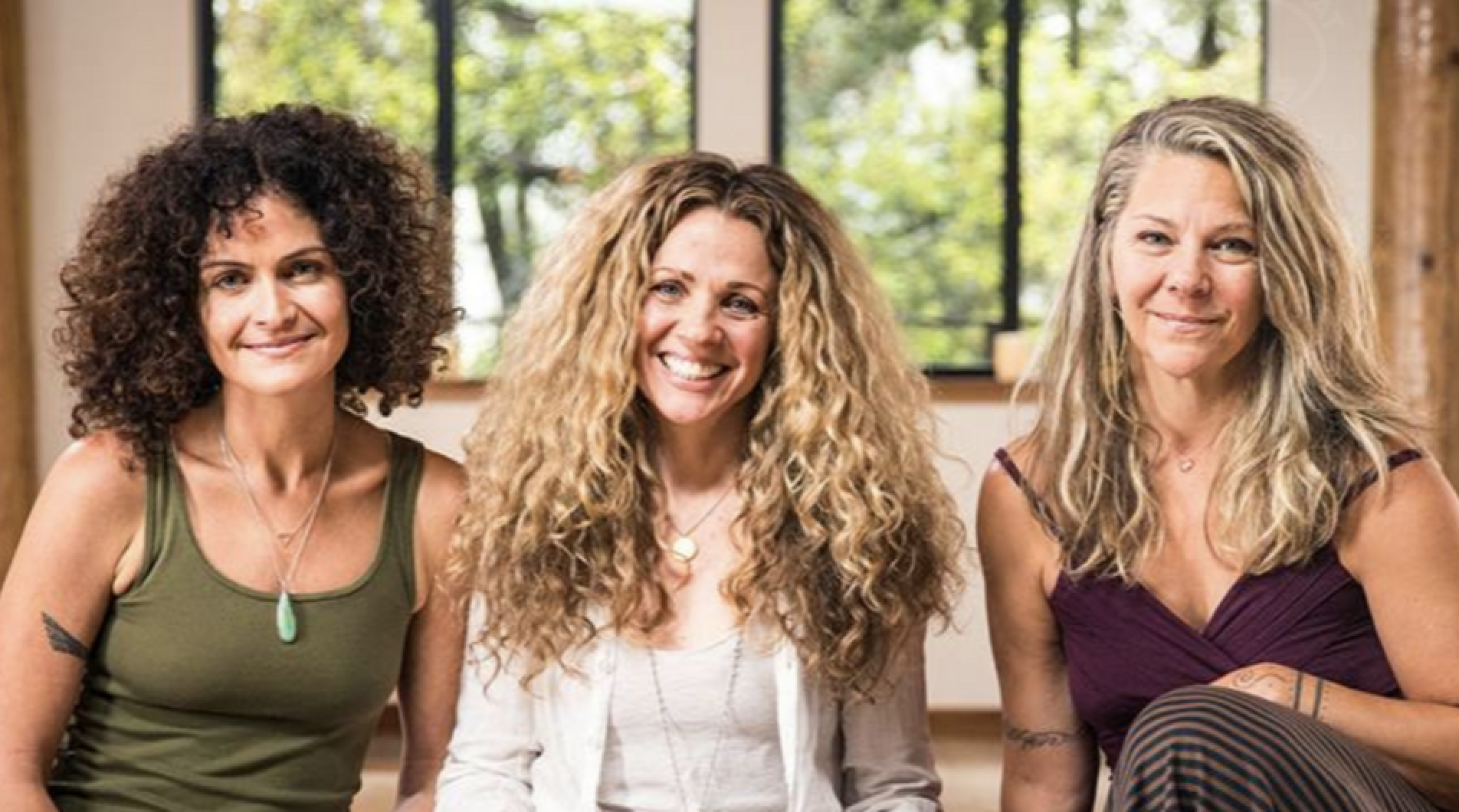 SEANE CORN is an internationally acclaimed yoga teacher and public speaker known for her social activism, impassioned style of teaching, and raw, honest and inspired self-expression. Over her 25-year teaching career, Seane has created many instructional DVDs, including her groundbreaking series The Yoga of Awakening with Sounds True. Featured on over 40 magazine covers and countless media outlets, Seane has chosen to use her platform to bring awareness to global issues including social justice, sex trafficking, HIV/AIDS awareness, generational poverty, and animal rights. In 2005, she was named "National Yoga Ambassador" for YouthAIDS, and in 2013 received both the Global Green International Environmental Leadership Award and the Humanitarian Award by the Smithsonian Institute. Since 2007, she has been training leaders of activism through her co-founded organization Off the Mat, Into the World®. Seane also co-founded the Global Seva Challenge, which has raised over $3.5 million by activating communities of yoga and wellness in fund and awareness raising efforts. Her first book Revolution of the Soul was published in Fall 2019.
HALA KHOURI has been teaching yoga and movement arts for over 25 years and has been doing clinical work and trainings for 15 years. She earned her B.A. in Psychology from Columbia University and an M.A. in Counseling Psychology and an M.A. in Community Psychology from Pacifica Graduate Institute. She is currently working on her doctorate in Community Psychology with an emphasis on Liberation Studies and Eco Psychology. Hala is one of the creators of Off the Mat, Into the World, along with Seane Corn and Suzanne Sterling. This is a non-profit organization dedicated to utilizing the tools of yoga and somatic practices within a justice framework to inspire people to be conscious leaders of change. Hala is trained in Somatic Experiencing, a body-based psychotherapy that helps resolve trauma and its symptoms and leads trauma-informed yoga trainings throughout the country. Hala also works with A Thousand Joys, training direct service providers and educators to be trauma-informed and culturally Responsive.
SUZANNE STERLING is a dedicated musician, yogi, activist and social innovator who has been performing and teaching transformational workshops for over 20 years. Suzanne has been a featured artist/teacher at numerous festivals and conferences such as, Wanderlust, Omega Institute, Esalen Institute, Kripalu, Yoga Journal and many more. She is also part of the nationwide faculty for Yoga Works Teacher Trainings. Co-founder of OTM as and director of the Seva Challenge Humanitarian Tours, Suzanne has co-curated programs throughout the US, India, Cambodia, Haiti, Ecuador and Africa working with communities in need of aid.
We are offering 2 full scholarships for this Cohort Experience! We are committed to cultivating a diversity of voices and life experiences in our trainings and making them accessible to people of all income levels. Please apply only if you have sincere financial need. The deadline for your application to be considered is THURSDAY MAY 28th at Noon PST.
We ask that you commit to being at all 3 sessions LIVE if you want to join this cohort.