A workshop for yoga and meditation teachers, educators, therapists and anyone needing to hold others in these overwhelming times.
Off the Mat founders Seane Corn, Hala Khouri, and Suzanne Sterling are known for their transformative and authentic facilitation. Each brings a unique gift and strength to their collaboration. Join them for the main session and add on the Deep Dive option to deepen the work in a small group cohort with the facilitators.
Main Session: Facilitation Best Practices: How to hold space during this global crisis
Tuesday, June 2
Join OTM founders as they share their best practices for how to hold space for others authentically and effectively. This is a unique time and many of us are figuring out how to stay out of overwhelm while also supporting others. In this workshops we will discuss the importance of self-care and self-accountability at this time. We will share how to use a trauma informed approach and how to create a sacred container online.
Seane, Hala, and Suzanne have all found ways to translate their work online and want to share with you what these best practices are based on their decades of training and experiences.
If you are supporting others, this is a space to get support and inspiration.
1 Session- Tuesday, June 2nd, 2020 at 10:30amPST- 12:30pmPST
Meet Your Teachers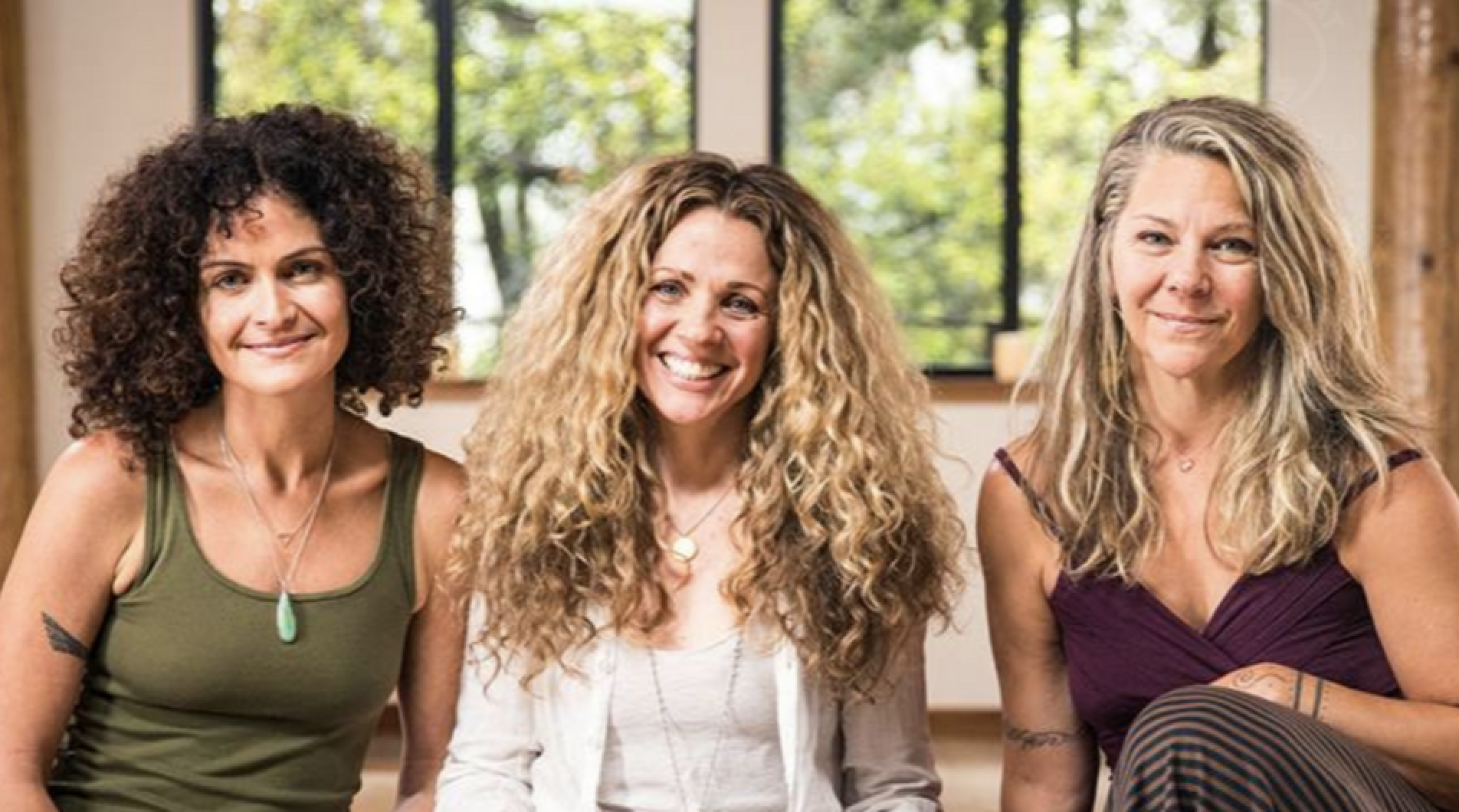 SEANE CORN is an internationally acclaimed yoga teacher and public speaker known for her social activism, impassioned style of teaching, and raw, honest and inspired self-expression. Over her 25-year teaching career, Seane has created many instructional DVDs, including her groundbreaking series The Yoga of Awakening with Sounds True. Featured on over 40 magazine covers and countless media outlets, Seane has chosen to use her platform to bring awareness to global issues including social justice, sex trafficking, HIV/AIDS awareness, generational poverty, and animal rights. In 2005, she was named "National Yoga Ambassador" for YouthAIDS, and in 2013 received both the Global Green International Environmental Leadership Award and the Humanitarian Award by the Smithsonian Institute. Since 2007, she has been training leaders of activism through her co-founded organization Off the Mat, Into the World®. Seane also co-founded the Global Seva Challenge, which has raised over $3.5 million by activating communities of yoga and wellness in fund and awareness raising efforts. Her first book Revolution of the Soul was published in Fall 2019.
HALA KHOURI has been teaching yoga and movement arts for over 25 years and has been doing clinical work and trainings for 15 years. She earned her B.A. in Psychology from Columbia University and an M.A. in Counseling Psychology and an M.A. in Community Psychology from Pacifica Graduate Institute. She is currently working on her doctorate in Community Psychology with an emphasis on Liberation Studies and Eco Psychology. Hala is one of the creators of Off the Mat, Into the World, along with Seane Corn and Suzanne Sterling. This is a non-profit organization dedicated to utilizing the tools of yoga and somatic practices within a justice framework to inspire people to be conscious leaders of change. Hala is trained in Somatic Experiencing, a body-based psychotherapy that helps resolve trauma and its symptoms and leads trauma-informed yoga trainings throughout the country. Hala also works with A Thousand Joys, training direct service providers and educators to be trauma-informed and culturally Responsive.
SUZANNE STERLING is a dedicated musician, yogi, activist and social innovator who has been performing and teaching transformational workshops for over 20 years. Suzanne has been a featured artist/teacher at numerous festivals and conferences such as, Wanderlust, Omega Institute, Esalen Institute, Kripalu, Yoga Journal and many more. She is also part of the nationwide faculty for Yoga Works Teacher Trainings. Co-founder of OTM as and director of the Seva Challenge Humanitarian Tours, Suzanne has co-curated programs throughout the US, India, Cambodia, Haiti, Ecuador and Africa working with communities in need of aid.
Deep Dive (Optional) For those of you who want to go deeper and get personalized support from the teachers, we offer 3 additional sessions we call the Deep Dive option. These groups are limited to 24 people. You will need to join in live and be able to be on camera. Our intention is to create a virtual circle for sharing and learning. These sessions are very interactive and some involved small break outs where you can practice and debrief in a smaller group. We ask that you commit to being at all 3 sessions if you want to join this cohort.
CLICK HERE For Deep Dive schedule and details.
Note: The Main Session is a pre-requisite to take this course. You do not have to have done the main session live, you can listen to the recording.