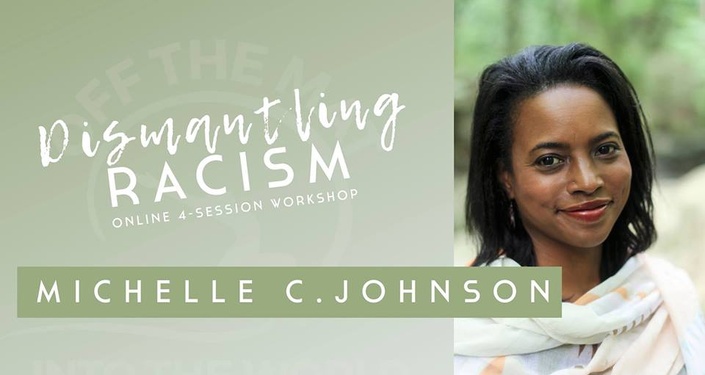 DISMANTLING RACISM FALL COURSE RECORDING: 2019
A 4-Session Online Course with Michelle Cassandra Johnson from December 2-11, 2019
Join Michelle Cassandra Johnson for an informative and transformative workshop on Dismantling Racism and White Supremacy. Whiteness is toxic and is harming everyone of us. It is important to understand how race was constructed, how whiteness functions and how oppression and privilege limits our capacity to be free. This series will deepen your understanding of identity, culture, institutional and cultural racism and internalizations. Readings and electronic materials will be provided within the course curriculum.

Dismantling Racism is an act of love.
- Michelle Cassandra Johnson
Meet Your Teachers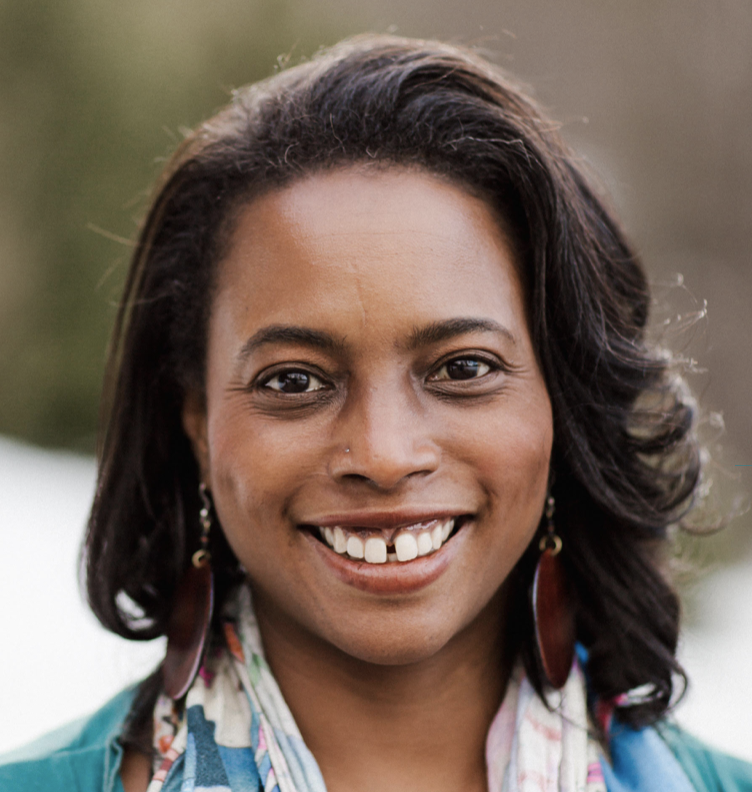 Michelle C. Johnson is an author, yoga teacher, social justice activist, licensed clinical social worker and Dismantling Racism trainer. She approaches her life and work from a place of empowerment, embodiment and integration. With a deep understanding of trauma and the impact that it has on the mind, body, spirit and heart, much of her work focuses on helping people better understand how power and privilege operate in their life. She explores how privilege, power and oppression affects the physical, emotional, mental, spiritual and energy body. She is a social justice warrior, empath, yoga teacher and practitioner and an intuitive healer. Whether in an anti-oppression training, yoga space, individual or group intuitive healing session, healing and wholeness are at the center of how she approaches all of my work in the world. She has spent many years on the front lines of justice movements craving a space for healing through ritual, ceremony and sacred practice. While working in many non-profits with missions focused on justice she didn't find a space that centered healing as a tool to create justice. So, she created her own space and way of working.
Michelle creates healing spaces in many different ways working with individuals and groups. She leads anti-racism trainings, yoga workshops focused on the intersection of justice and yoga and she offers intuitive healing sessions to support social justice workers, healers and activists who are on the front lines and struggling with how to sustain themselves as they do their good work in the world. Michelle has a background as a licensed clinical social worker and she has been teaching yoga for ten years. She began her own teacher training in 2014 and recently wrote a book about yoga and justice, Skill in Action: Radicalizing Your Yoga Practice to Create a Just World. Michelle inspires change that allows people to stand in their humanity and wholeness.
There is No Neutral | Michelle Johnson | TEDxWakeForestU
This course is not open for enrollment.