COMPASSIONATE OR CO-DEPENDENT: COURSE RECORDING: 2018
The Wisdom to Know the Difference
Please Note: You will have access to course recordings until Saturday, June 18th, 2022
Compassion is the heart of sustainable service. Literally translated 'suffering with', compassion goes beyond feeling another's suffering to actively mitigating it. Codependence has been defined as 'the dis-ease of the lost self'. It becomes problematic when we consciously or subconsciously seek something outside as a way to sidestep looking inside. The line between the two can be fuzzy and confusing. When service or activism comes from codependence it becomes what Buddhist teacher Chogyam Trungpa calls 'Idiot Compassion' or compassion with neurosis. Even though good intentions may be at its core, compassion steeped in codependence becomes unskillful and ultimately damaging.
True compassion balances concern and wisdom. When we find ourselves trying to fix another person or needing to help for our own sense of identity – it's codependence not compassion. Buddhist teacher Jack Kornfield stresses that true compassion only comes through deep self-acceptance.
This session explores codependence, compassion and self-acceptance. Topics include:

Cultural and individual samskara (patterns) of codependency
How martyrdom, resentment, fixing and burnout can be signs of codependence
The drama triangle: victim, perpetrator, rescuer
Examining our motives
The difference between interdependency and codependency
The mechanics of transforming codependent behavior into authentic compassion and care
Setting healthy boundaries
Having the courage to say 'No'
Meet Your Teachers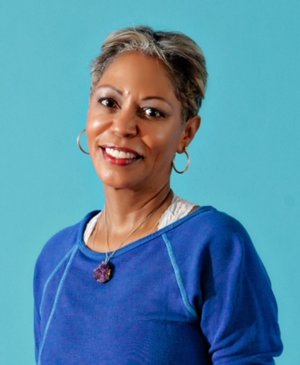 Nikki Myers is an accomplished teacher and practitioner. She is a Yoga Therapist, Somatic Experiencing Practitioner, Certified Addictions Recovery Specialist, MBA, and Founder of CITYOGA School of Yoga and Health. Born from her personal struggle with addiction, Nikki is also the founder of Y12SR , The Yoga of 12-Step Recovery. Based in its theme 'the issues live in the tissues', Y12SR is a relapse prevention program that weaves the art & science of yoga with the practical tools of 12-step programs. Y12SR meetings are now available all over the United States and the curriculum is rapidly becoming a feature of addiction recovery treatment centers. Nikki's work has been featured in the New York Times, Yoga Journal, Black Enterprise, The Huffington Post, Origin Magazine and more. She is honored to be a co-founder of the annual Yoga, Meditation, and Recovery Conferences at Esalen Institute and Kripalu Center.
Learn more about Nikki's work: Y12SR
Course Curriculum
Welcome to Compassionate or Co-Dependent
Available in days
days after you enroll
This course is not open for enrollment.