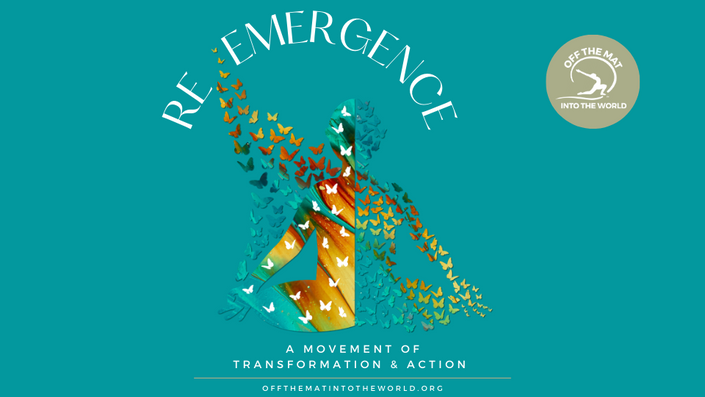 Chakra Flow: Month 2 Week 1 Practice with Seane Corn
Wednesday, August 4
In this moderately paced vinyasa flow practice we will explore the seven chakras, including their location in the body, a description of their physical and emotional purpose, the impact that trauma has on their pranic distribution and an invitation to reframe personal narratives with the intention to transcend suffering, create meaning, and cultivate healing.
The practice will include Sun Salutes A and B, Standing Poses, Back Bends, Forward Bends/Hip Openers, Meditation and Restorative asana.
100% of your contribution to this course helps to support and sustain our network of community leaders, activists, our ongoing scholarship program, and our greater OTM community worldwide who are at the frontlines of change for our collective wellbeing. We greatly appreciate your support!

NOTE: You have purchased a single course within a full 6-month program. To join the full program, please visit our Re-Emergence 6-Month Program Registration Page.

WEDNESDAY PRACTICE: 9 - 10:15am PDT | 12 - 1:15pm EDT
For your reference: Each week will consist of 3 (three) independent online offerings that will tie into one another and take you on a full experiential journey. The arc and content of this training has been very carefully designed, in deep collaboration with an incredible list of community leaders, activist, and educators.
At OTM, we are committed to accessibility and cultivating diversity in our community and trainings. If you would like to request a discounted rate, please email [email protected] and answer the following questions:
If you are from, or belong to, a community that is often under-represented in the yoga community at-large, please describe.
How do you foresee using the skills and information offered in this training in your work in the world?
NOTE - We close off all scholarships 24 hours prior to the course start date.
DISABILITY JUSTICE is a conversation and practice we are moving to the forefront of our work with OTM. If you have specific accessibility needs that would better support you while participating in any of our online courses, we'd greatly appreciate your input. To make requests and/or ask any questions, please email: [email protected]
Meet Your Teachers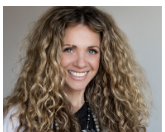 Seane Corn is an internationally acclaimed yoga teacher and public speaker known for her social activism, impassioned style of teaching, and raw, honest, and inspired self-expression. Over her 25-year teaching career, Seane has created many instructional DVDs, including her groundbreaking series The Yoga of Awakening with Sounds True. Featured on over 40 magazine covers and countless media outlets, Seane has chosen to use her platform to bring awareness to global issues including social justice, sex trafficking, HIV/AIDS awareness, generational poverty, and animal rights. In 2005, she was named "National Yoga Ambassador" for YouthAIDS, and in 2013 received both the Global Green International Environmental Leadership Award and the Humanitarian Award by the Smithsonian Institute. Since 2007, she has been training leaders of activism through her co-founded organization Off the Mat, Into the World®. Seane also co-founded the Global Seva Challenge, which has raised over $3.5 million by activating communities of yoga and wellness in fund and awareness-raising efforts. Her first book Revolution of the Soul was published in Fall 2019.
Frequently Asked Questions
When does the course start and finish?
Your course will take place on Wednesday, August 4th! Unless you've signed up for either a full week, month, or our full 6-month training, you will NOT receive a course recording for today's session. If you register for a full week, you'll have access to recordings for one extra week. If you sign up for one month of our program, you'll have access to recordings for an additional two weeks at the end of the month. If you sign up for the full 6-month program, you'll have access to recordings until June 17, 2022.
How long do I have access to the course?
For drop in sessions, your one time purchase will not offer any recordings.
What if I am unhappy with the course?
We would never want you to be unhappy! If you are unsatisfied with your purchase, contact us in the first 30 days and we will give you a full refund.
Can I join the 6-month program at any time?
YES! If you choose to register for the 6-month program, you will have access to all pre-recorded material that you missed, AND you'll have access to all your recordings until June 17, 2022.
Can I join a mentorship group if I'm entering into the full 6-months after the July 5th start date?
Unfortunately not. All mentor groups have been organized in advance and are being held as a safe container with the people already registered.
This course is not open for enrollment.