This two-part course recording is for prenatal yoga teachers to provide a safe, inclusive space for all expectant parents through guided conversation, exploration and training. Most prenatal teacher trainings presume straight, cisgender parents, not equipping teachers with the unique needs of LGBTQI communities, nor awareness of how to craft a welcoming and comfortable environment for expectant queer or trans folks. This online workshop will give you the tools to ensure that your offering suits parents of all genders and sexualities in a safe, supportive prenatal yoga class.
This course is eligible for 3 CE credits with Yoga Alliance.
This course is for ANYONE teaching or subbing prenatal yoga (inside and outside of yoga studios), any yoga teacher who wants to foster a safe environment for all pregnant people in their classes and studio or organization directors who seek to have an inclusive space.
Anyone teaching or subbing prenatal yoga (inside and outside of yoga studios)
Any yoga teacher who wants tools to foster a safe environment for all pregnant people in their classes
Studio owners or organizations who seek to have an inclusive space
The topics covered in this course will be:
Anatomical and hormonal changes in the body from pregnancy
101 Queer/Trans Vocubulary & Paths to parenthood
LGBTQIA experiences in prenatal yoga
Inclusive and inventive language around anatomy and hormonal shifts; Why language is important through marketing, classroom instructions, and among your students.
Mental aspects of pregnancy
How to create community amongst all students, tools for the instructor to create pathways for body connection rather than separation from it, and connection to baby
We will examine what might arise for you and for students when a prenatal space expands beyond a domain for cisgender heterosexual women and how to both navigate through that and set boundaries.
Trauma-informed approaches to prenatal yoga; resurfacing of past trauma in pregnancy/birth process (including heterosexism, homophobia, transphobia)
We will investigate how heterosexism, homophobia, and transphobia may arise in the prenatal classroom (in that hour and 15 minutes!) and some tools to help navigate that and hold space and while also continuing to teach the yoga class
Together we will brainstorm new and inclusive vocabulary and class scripts
How will the information provided in course contribute personally, or collectively?
The information provided in this course will create a deeper understanding of pregnant bodies as well as their capacity while pregnant through an anatomical and mental approach. It will provide the groundwork for diverse parenting communities where queer parents feel seen and their family constellation understood.
Meet Your Teachers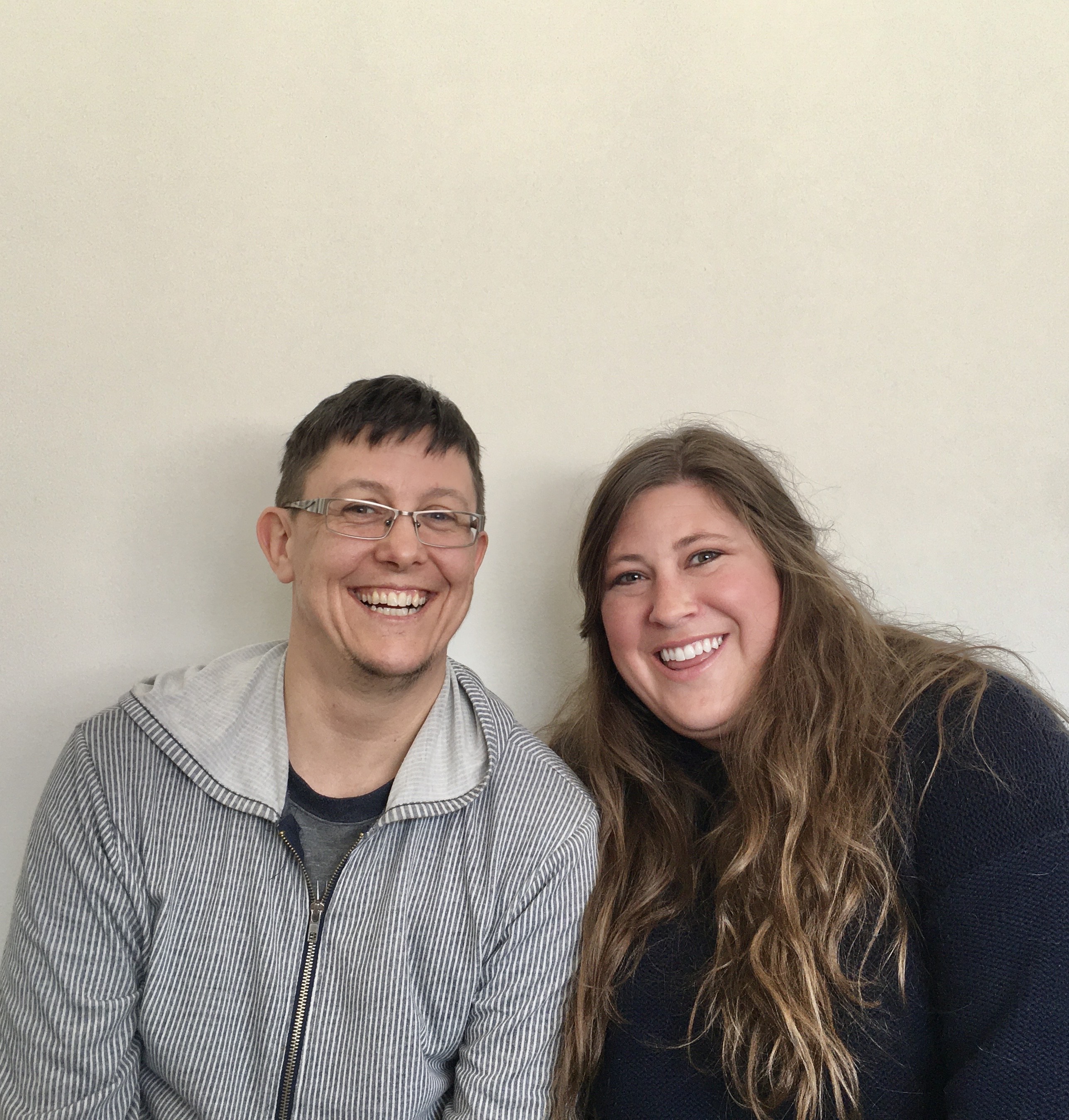 Jacoby Ballard E-RYT YACEP 500 Jacoby Ballard has been working at the intersection of contemplative embodied practice and social justice for 20 years, and currently teaches in Salt Lake City, Utah. He is a co-founder of Third Root Community Health Center in Brooklyn, a worker-owned cooperative expanding access to holistic healing modalities for marginalized communities that now continues on without him. His writing can be found in four anthologies: Yoga Rising: 30 Empowering Stories from Yoga Renegades for Every Body; Mindfulness for Beginners; Yoga, the Body, and Embodied Social Change: an Intersectional Feminist Analysis, and most recently, Transcending: a Trans Buddhist Anthology. Jacoby has worked within queer community for 12 years, deepening compassion, connection, courage, and resilience through weekly classes and retreats. He offers mindfulness and yoga tools in schools and college campuses, prisons, hospitals, recovery centers, and now Huntsman Cancer Institute in Salt Lake City. Jacoby serves on the Advisory Council of the Yoga Service Council, and is on Faculty at Off the Mat, Into the World and can be found at jacobyballard.net.
Destiny S. Olsen CD(DONA), PCD(DONA), RYT, RPYT, ICCE Destiny S. Olsen has been teaching somatics for over 12 years throughout our local Salt Lake City community. She acquired her BFA in Modern Dance and Education from the University of Utah in 2009. In 2012, she refocused her love of teaching to Hatha Yoga. Destiny is a certified DONA Birth and Postpartum Doula, an ICEA accredited childbirth educator, parenting group coordinator and Prenatal Yoga teacher. All of the diverse education and training she has received has been important to confidently educate her community and expectant parents on the ever-changing prenatal and postpartum stages, while providing the most up to date facts and research. She believes yoga can guide people to become stronger, healthier and well-balanced human beings to live a happier, more meaningful life.
Course Curriculum
Welcome to Birthing Bodies: LGBT Inclusion in Prenatal Yoga!
Available in days
days after you enroll
Frequently Asked Questions
How long do I have access to the course?
The course recordings are available for 1 year until 06/18/2021!
BONUS CONTENT INCLUDED!
In addition to your registration to this course, we will be gifting you lifetime access to our most recent OTM Leadership Summit, featuring candid conversations with 25 leaders discussing the intersection of Yoga & Sustainable Social Justice work. Hear how they are using the tools of yoga and meditation as foundational practices to support their work in creating sustainable action, grassroots, and worldwide change.