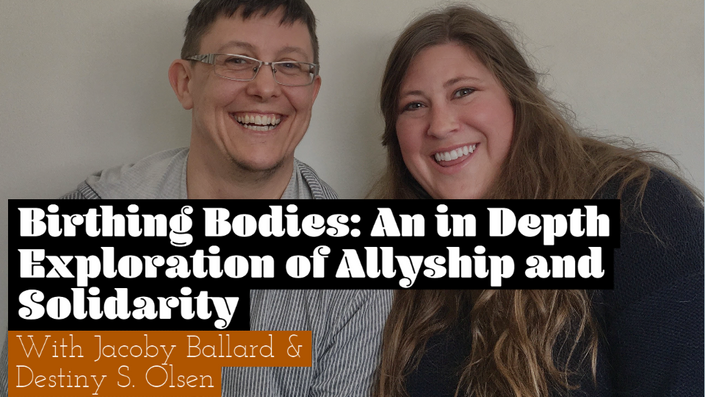 BIRTHING BODIES, PART 2: An in Depth Exploration of Allyship & Solidarity
Postponed Until Summer 2021
This two-part course recording is for ANYONE teaching or subbing prenatal yoga (inside and outside of yoga studios), any yoga teacher who wants to foster a safe environment for all pregnant people in their classes and studio or organization directors who seek to have an inclusive space.
Look around your pre and postnatal spaces - Are queer people present in significant numbers? If not, this course can help you examine why not, and make tangible changes that signal your space as welcoming and inclusive, as well as supply you with tools to interrupt and repair harm that queer people may face in straight pregnant and family spaces.
This course, Birthing Bodies Part 2, is for people who have attended our first course, Birthing Bodies Part 1,either through the live or recorded sessions and are looking for more in depth conversation, exploration and tools. This online workshop will give you the language and skills to ensure that your offering suits parents of all genders and sexualities in a safe, supportive way, and equips you in being an active accomplice to queer folks in yoga spaces. Different than Part 1, Part 2 gives you tools to anticipate, identify, intervene, and repair when harm occurs in your pre/postnatal space.
Taking this course will not only give you more diverse ways to facilitate healthy spaces for queer families but it will also give you more opportunities to role play and practice showing up in the hard moments.
TOPICS OF DISCUSSION WILL INCLUDE:
Reviewing best practices of how to establish a welcoming and comfortable space to LGBTQIA folks from Part I and report back on successes and openings.
Practicing identifying dynamics of oppression in prenatal yoga spaces-we will learn harm to anticipate and understand as heterosexism, transphobia, or homophobia.
Practicing intervention in transphobia, heterosexism, and homophobia in a training, class, or interpersonal interaction.
How to create repair when harm has been created-whether or not queer people are in the room, which may foster more accomplices and allies to queer folks outside of yoga spaces.
How to turn mistakes and harm into growth and inclusion-how to create space to listen (rather than being defensive), affirm the belonging of queer folks in pre and postnatal spaces, and make tangible and positive shifts that prevent that same harm in the future.Come join us to take it beyond the basics and feel empowered to keep spaces open for the LGBTQIA+ families!
How will the information provided in course contribute personally, or collectively?

It will provide the groundwork for diverse parenting communities where queer parents feel seen, families with straight parents honoring and trying on queer family values as a practice of alliance, and queer family constellations welcomed and understood.
Participants will learn how to transform harm (theirs or others') into positive growth and commitment, a useful trait in transforming our yoga spaces and communities into spaces that welcome the whole of humanity.
It will contribute to acknowledging that anti-oppression work is never over, practice continually and humbly stepping back, and reflect and enhance your offerings to be genuine to you and safe for those amongst the community.
We want to make these courses as accessible as possible while ensuring the framework is in place to go deeper. If you weren't able to join us in person for Part 1, no worries, listen to the recording available online, participate in the group conversations on your own (with fellow colleagues, family, friends) and join us live for Part 2!

This course is eligible for 3 CE credits with Yoga Alliance

Meet Your Teachers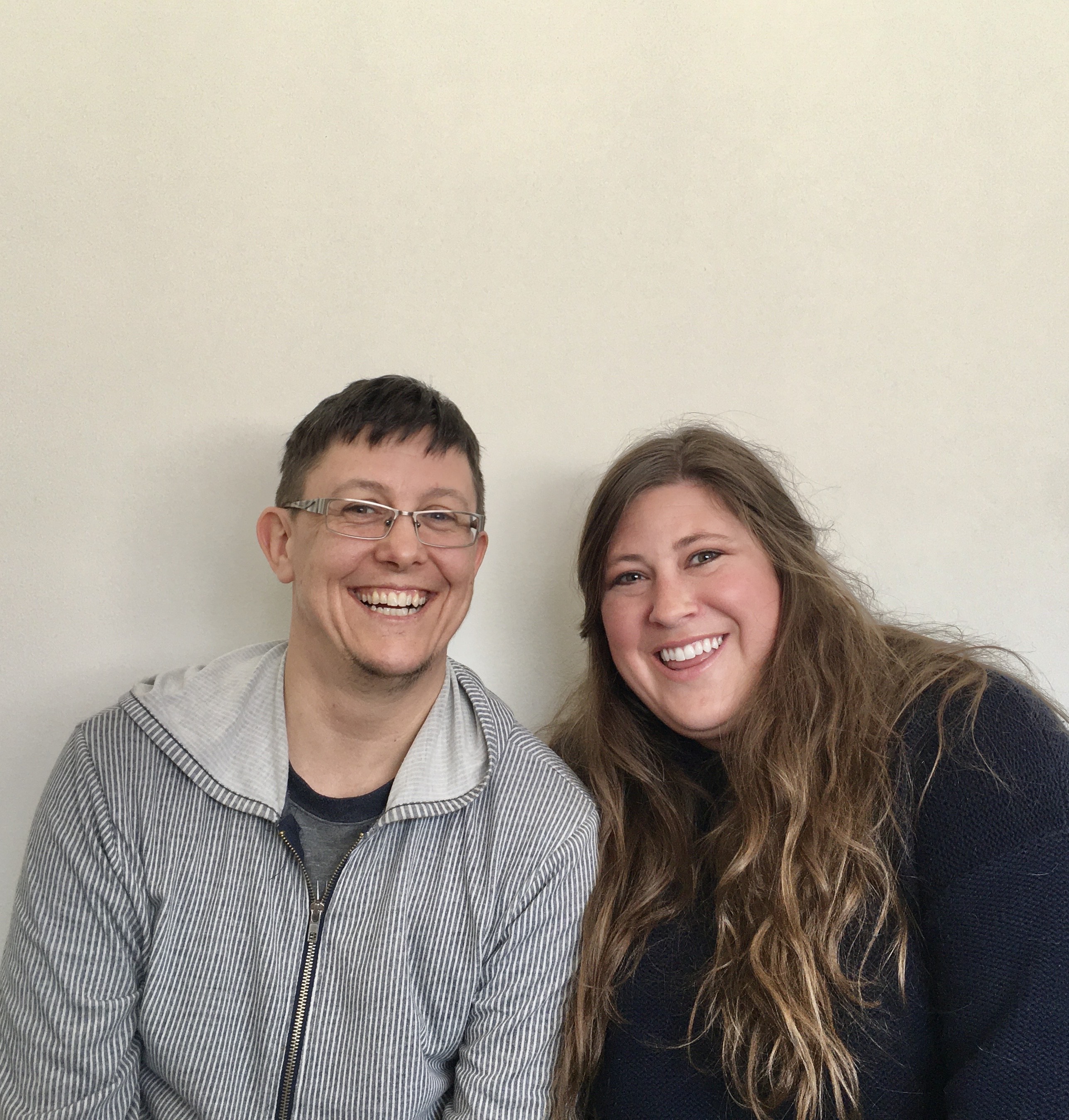 Jacoby Ballard E-RYT YACEP 500, has been working at the intersection of contemplative embodied practice and social justice for 20 years, and currently teaches in Salt Lake City, Utah. He is a co-founder of Third Root Community Health Center in Brooklyn, a worker-owned cooperative expanding access to holistic healing modalities for marginalized communities that now continues on without him. His writing can be found in four anthologies: Yoga Rising: 30 Empowering Stories from Yoga Renegades for Every Body; Mindfulness for Beginners; Yoga, the Body, and Embodied Social Change: an Intersectional Feminist Analysis, and most recently, Transcending: a Trans Buddhist Anthology. Jacoby has worked within queer community for 12 years, deepening compassion, connection, courage, and resilience through weekly classes and retreats. He offers mindfulness and yoga tools in schools and college campuses, prisons, hospitals, recovery centers, and now Huntsman Cancer Institute in Salt Lake City. Jacoby serves on the Advisory Council of the Yoga Service Council, and is on Faculty at Off the Mat, Into the World and can be found at jacobyballard.net.
Destiny S. Olsen CD(DONA), PCD(DONA), RYT, RPYT, ICCE has been teaching somatics for over 12 years throughout our local Salt Lake City community. She acquired her BFA in Modern Dance and Education from the University of Utah in 2009. In 2012, she refocused her love of teaching to Hatha Yoga. Destiny is a certified DONA Birth and Postpartum Doula, an ICEA accredited childbirth educator, parenting group coordinator and Prenatal Yoga teacher. All of the diverse education and training she has received has been important to confidently educate her community and expectant parents on the ever-changing prenatal and postpartum stages, while providing the most up to date facts and research. She believes yoga can guide people to become stronger, healthier and well-balanced human beings to live a happier, more meaningful life.
This course is not open for enrollment.